There are many things to consider when buying a home. At some point during your home search process, you will view a home that appeals to you and will think about having your agent prepare an offer. Before you have your agent prepare and submit your offer, there are four critical things that should be considered or steps that should be taken.
The most critical step before moving forward on a home is determining if you will be able to obtain financing. Inability to obtain financing after you've decided on a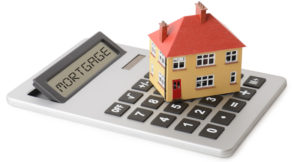 home can be very disappointing and involve a lot of wasted time for you, your agent, the seller's agent, and the seller. Lenders will sometimes deny loan requests because of the borrower or the property. Most prudent agents will advise you not to make an offer until you are pre-approved; however, some loan originators will provide pre-approval letters without fully reviewing all credit and income documents, which sometimes leads to the buyer losing the home they want after a contract is negotiated. It's best to check with more than one lender to get the best rate and determine which loan originator is the most experienced and competent. If you are considering the purchase of a home that needs repairs or a condominium, the home may not be acceptable to the lender; you should always check with your lender before you make an offer on these types of properties.
If the home you like is in a subdivision that has a homeowner's association and/or private covenants, you should review the governing documents before making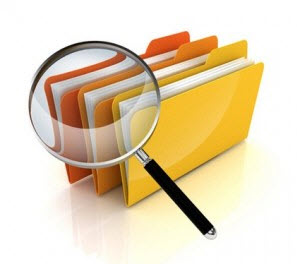 anoffer. Homes in these communities have rules that go beyond the city and county restrictions and requirements. You will have a period of time after the home is under contract to perform a detailed review of a number of documents that the seller is required to provide and terminate the contract if you discover something that is not acceptable; however, it makes sense to determine if there are obvious concerns or issues before you start the process.
It's important to note the condition of the home before your agent prepares the offer. Obvious issues like a deteriorating roof, peeling paint, worn floor coverings, cracks, broken windows, etc. should be noted; if you expect the seller to repair or replace anything that is obvious as a condition of you buying the home, you should include it in the initial offer to purchase. You have the right to have the home inspected after the home is under contract; the inspector will include obvious
and hidden issues on his/her report. It's not fair to ask the seller to rectify obvious conditions after the offer is accepted because you were aware of them and didn't address it in your offer.
Most homes have an asking price that is at the high end or higher than the value range. Knowledgeable and well represented buyers and sellers should negotiate a price within the value range, unless one of the parties has extreme motivation or is poorly represented. Where the price falls in the range depends on a number of factors; such as overall demand for similar homes, the motivation of a particular buyer or seller, and/or the uniqueness/desirability of a particular home. Your agent should prepare a list of similar homes that have sold over the past year, explain how the home in question compares, and provide their opinion on what would be a very low price and top dollar for the home you like. You can then determine what price you would like to pay for the home and instruct your agent to negotiate accordingly. Be very wary if your agent suggests a full-price offer unless there are other buyers making an offer or they can demonstrate that the asking price is in the middle or low end of the value range.
Completing or paying attention to these four critical steps before making an offer will make the home buying process more pleasant, eliminate wasted time, and result in you getting the home you want at an acceptable price and condition.