Mesa Meadows was developed in the early 2000's, this project has paved streets with curbs and gutters maintained by the city, not an HOA.  Homes have a garage and a decent yard, most of the homes are single-story, although there are some two-story homes as well.  This project meets a market niche for people that couldn't quite afford Durango but wanted to be close and have good access to Durango.  Children can walk right to the elementary school because it is on the north boundary of the subdivision.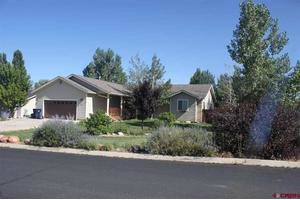 DISTANCE TO DURANGO CITY LIMITS:

14.5 miles

AGE OF HOMES:

Built in 2006 to 2013

PAVEMENT:

All streets are paved

VALUE RANGE:

$240,000 to $290,000

SIZE OF LOTS:

.23 to .25 acre

SCHOOLS:

Bayfield Unified

HOA DUES:

$100 annually

UTILITIES:

COMMUNITY AMENITIES:

BENEFITS:

All homes are newer.
Family orientated community.
City services, natural gas, and paved roads.
Good schools.
Near shopping and services.

CONCERNS:

Long commute to Durango – 20 to 30 minutes one-way.
A number of additional homes will be built in the neighborhood.
Appreciation may be slowed because of new inventory being built.
Area does not have large trees.