One of the most established neighborhoods in the Durango area, Hillcrest is a ideal for a quick commute to downtown Durango, Fort Lewis College and access to the national forest.   Hillcrest offers an excellent blend of classic homes as well as new construction.  The neighborhood also features a beautiful 18 hole golf course.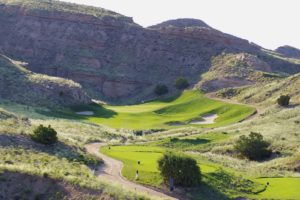 DISTANCE TO DURANGO CITY LIMITS:

Hillcrest is located within the Durango city limits; 5 minutes to downtown.

AGE OF HOMES:

Most of the homes were built between 1980 and 1995

PAVEMENT:

All roads are paved

VALUE RANGE:

Single Family Homes sold between $400,000 and $925,000 over the past two years; the average sale price was $559,000
Condos sold between $200,000 and $228,000 over the past two years; the average sale price was $218,000

SIZE OF LOTS:

.30 acre average lot size

SCHOOLS:

Park Elementary, Miller Middle and Durango High School. Animas High School and Mountain Middle School (Charter Schools)

HOA DUES:

$50 a month

UTILITIES:

COMMUNITY AMENITIES:

BENEFITS:

Convenience to schools, stores, and restaurants

CONCERNS:

Many of the homes are dated and need substantial updating. Some of the floor-plans do no offer large master suites, master bathrooms, and/or great rooms.