Nearly half of the 681 acres of Three Springs is dedicated to open space, parks, trails and schools. That's about 300 acres of playground for people of all ages. You can see on our master plan just how these open spaces were planned.  Residents and visitors alike can take advantage of this great feature of our traditional neighborhood design. The maintenance of these open areas is designed to conserve water and hundreds of trees have been moved and replanted (not bought and planted) to create a mature landscape from the start.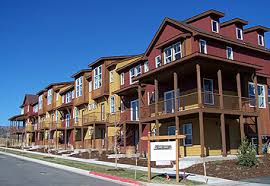 DISTANCE TO DURANGO CITY LIMITS:

7.8 miles

AGE OF HOMES:

2007 and newer

PAVEMENT:

All streets paved

VALUE RANGE:

Townhomes $295,000 to $342,000
Single Family homes $270,000 to $420,000

SIZE OF LOTS:

Average size of about 4,000 square feet

SCHOOLS:

Durango Unified

HOA DUES:

$132 to $150 for townhomes, $144 for single family homes

UTILITIES:

COMMUNITY AMENITIES:

BENEFITS:

City water and sewer.
Hospital and medical offices in community
.
Bank, restaurant, and other small businesses in community.
All homes are newer with consistent architectural design.

CONCERNS:

Small lots and backyards.
Area does not have large trees.
8 miles to downtown
.
Homes are close together.