Over the past few years there has been a lot of buzz about tiny homes; there is even a TV show devoted to them. The main appeal is the lower cost and the desire by some to minimize possessions and their living space. Like anything else, there are positives and negatives associated with the decision to buy and live in a tiny home. Tiny homes are either on wheels or a foundation; this article only relates to homes on foundations.
Tiny homes have been described by some as homes under 1000 square feet; however, in most cases these homes are less than 700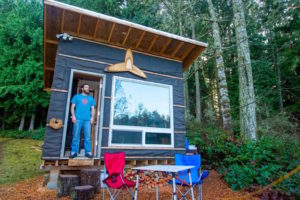 square feet. Some subdivisions have minimum home size requirements, so tiny homes would not be permissible in those communities. So, finding a lot outside a subdivision may be necessary. La Plata County will issue permits for tiny homes that meet all the applicable building codes.
In order for the home to be considered real estate, it has to be permanently attached to the lot. Lenders require the home to meet building codes and have electricity, water, and a connection to a sewer or septic system; most lenders require at least one bedroom, one bathroom, and a kitchen area. Even if you do not need financing, having a home that meets lender requirements will make the home easier to sell in the future and will increase its current and future value.
Outdoor space becomes more important when living in a tiny home. So covered patios and outdoor features should be considered. Keep in mind that the outdoor space will not be fully useable during the winter months. If you have bulky sporting equipment, tools, and/or yard maintenance items; you will have to factor in the cost to build a shed or other structure to store those items.
If you are thinking about a tiny home, you should consider your current and future needs and family size. If you are young and single,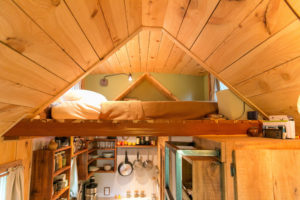 consider your desire and the prospects for starting a family. If you have a typical amount of "stuff", think about what you will be willing to live without. If you are not sure, renting a small cabin for a period of time as a trial may be a good idea.
you should also consider your motivation; is it more a desire for the lifestyle associated with living in a tiny home or the savings in your future housing expense? If the financial benefit is your primary motivation, you should also consider other housing options, such as manufactured homes, apartments, condominiums, and other options with lower ownership costs.
When considering the purchase or construction of a home, you should evaluate all your options. Making the wrong decision can result in living uncomfortably or cost you money if you change your mind after you move in.