Animas City is a neighborhood within the Durango City limits north of downtown and east of the Animas River. There is a mix of older and newer homes that were mostly built from 1901 to 2005. The neighborhood is a favorite with many families because it's close to Riverview Elementary School, has minimal traffic, and a beautiful park is on the west side of the community along the Animas River.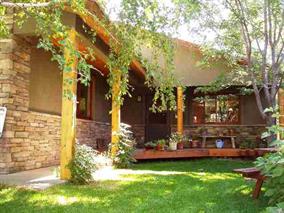 DISTANCE TO DURANGO CITY LIMITS:

2.5 miles

AGE OF HOMES:

Built in 1901 to 2005

PAVEMENT:

All streets paved

VALUE RANGE:

$270,000 to $574,000

SIZE OF LOTS:

4500 to 15,000 square feet

SCHOOLS:

Durango 9R Unified, Animas High School and Mountain Middle School (Charter Schools)

HOA DUES:

N/A

UTILITIES:

COMMUNITY AMENITIES:

BENEFITS:

Near Riverview Elementary School
.
Family orientated community.
Convenient in-town location.
Animas River runs through neighborhood.

CONCERNS:

Neighborhood has a mix of home architectural styles
.
Some of the homes are not well maintained
.